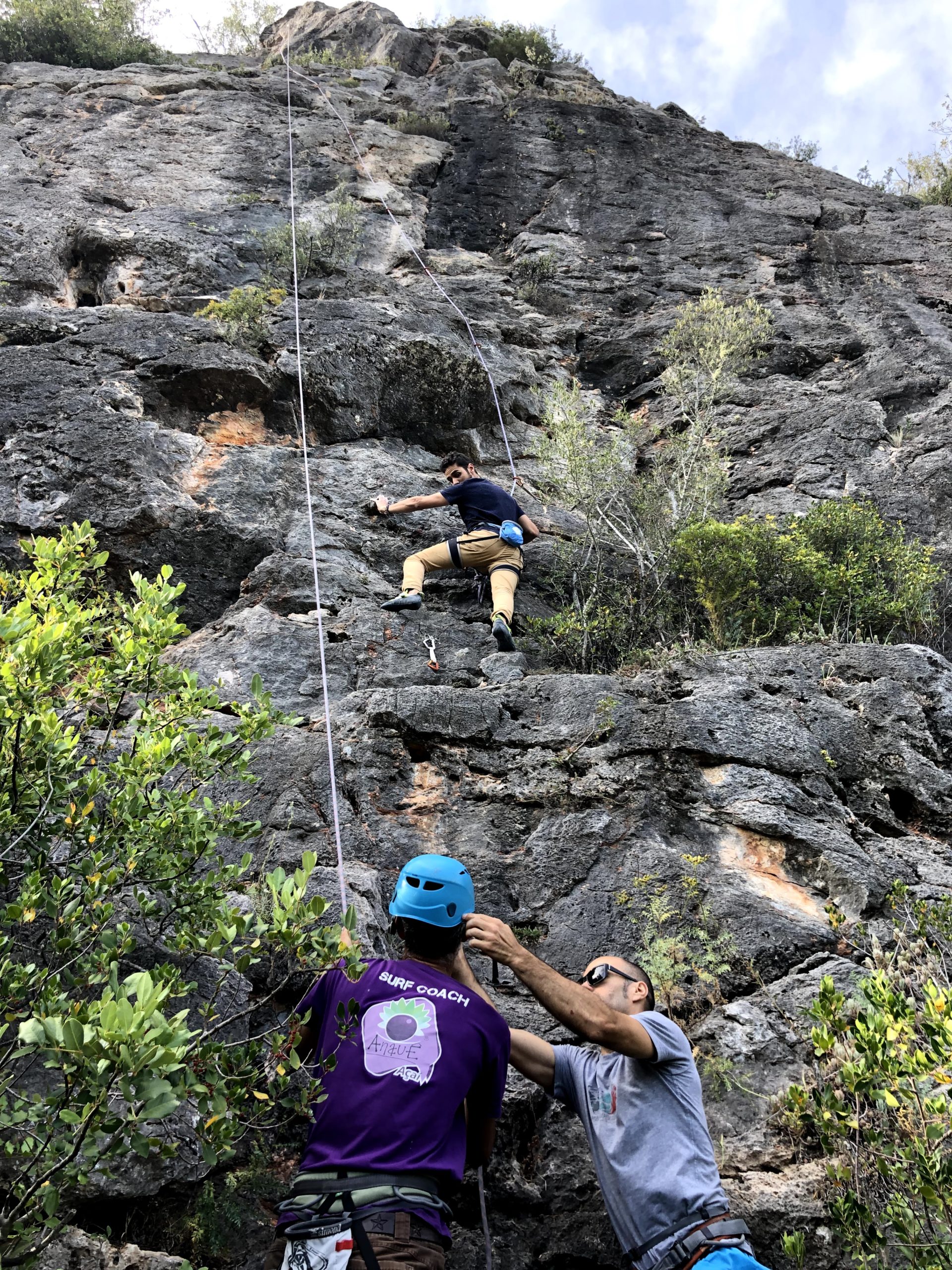 Duration
2 to 3 hours rock climbing eco sustainable
About
Rock Climbing is an amazingly thrilling experience and it happens usually at Rocha da Pena, when the weather permits, otherwise we can go to Vertical at Estômbar.
Rocha da Pena is a protected area in the Algarve region of Portugal near Loulé and Salir. The cliffs reach 50 metres high and the erosion of water and wind created many pockets and caves, some with big dimensions.
It was equipped by the association of mountaineer and climbing of Algarve (AMEA), which also sells an updated topo to fund the maintenance of the routes and the creation of new ones.
The access to the climbing sectors is next to a walking trail of 5km and next to a bar called "Bar das Grutas" in "Rocha da Pena street". There is a free parking lot next to the bar.
The two nearest villages are Salir and Alte.
25 minutes from Loule. 50 minutes from Faro
Rock Climbing Eco Sustainable
What to expect:
Rock climbing and Safety briefing adapted to your previous experience
Wall practice with useful exercises to improve your techniques
Tips and corrections and constant coach wall assistance
Included:
All the required gear, local and experienced coaches.