We have organised our eco surf lessons for you to make the most out of it.
Group surf lessons are organised according to participants previous surf skills and age whilst private lessons and private coach lessons will assure you a faster progression.
Our Lessons
Select your preferred criteria and find out the available options!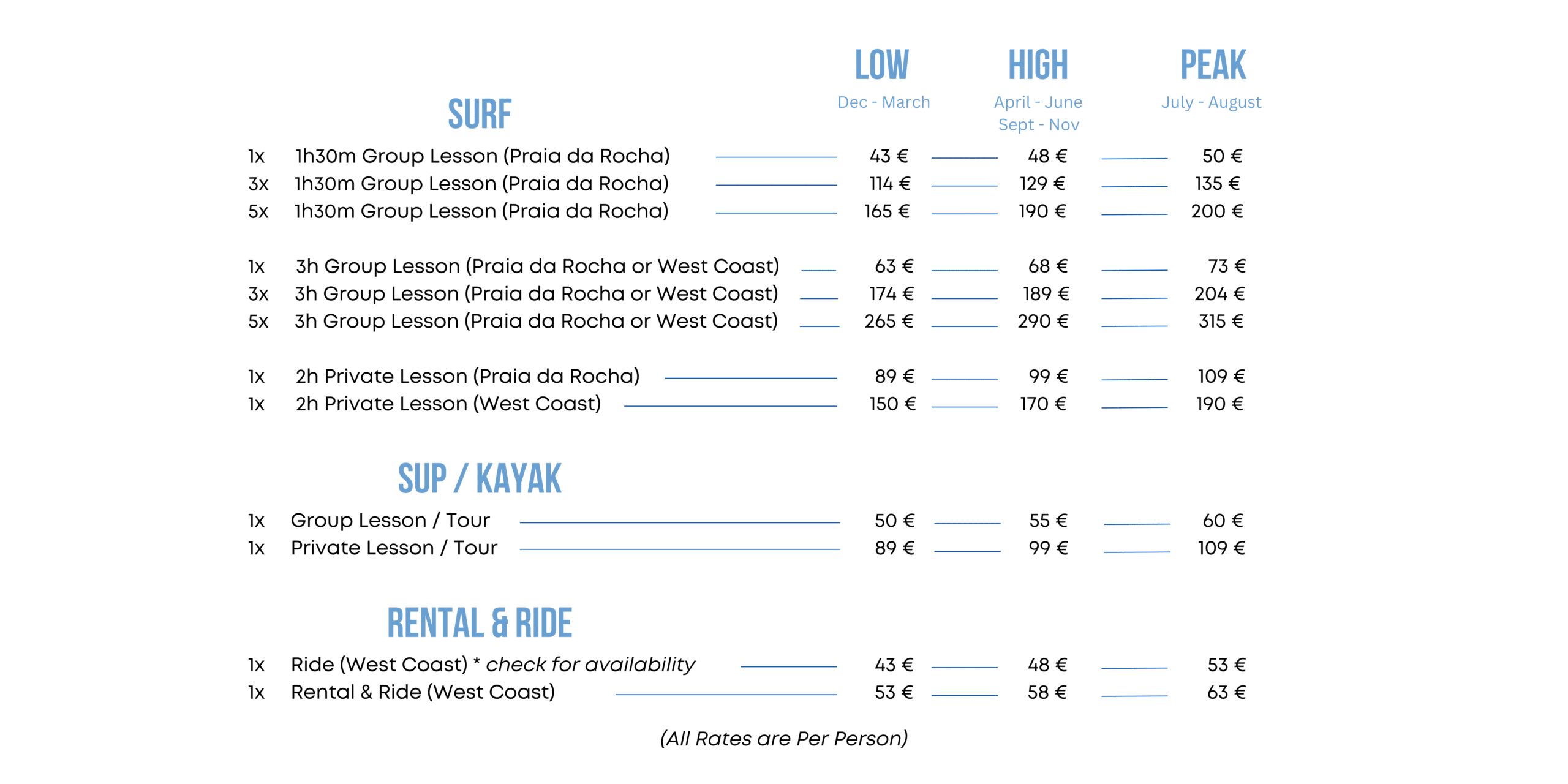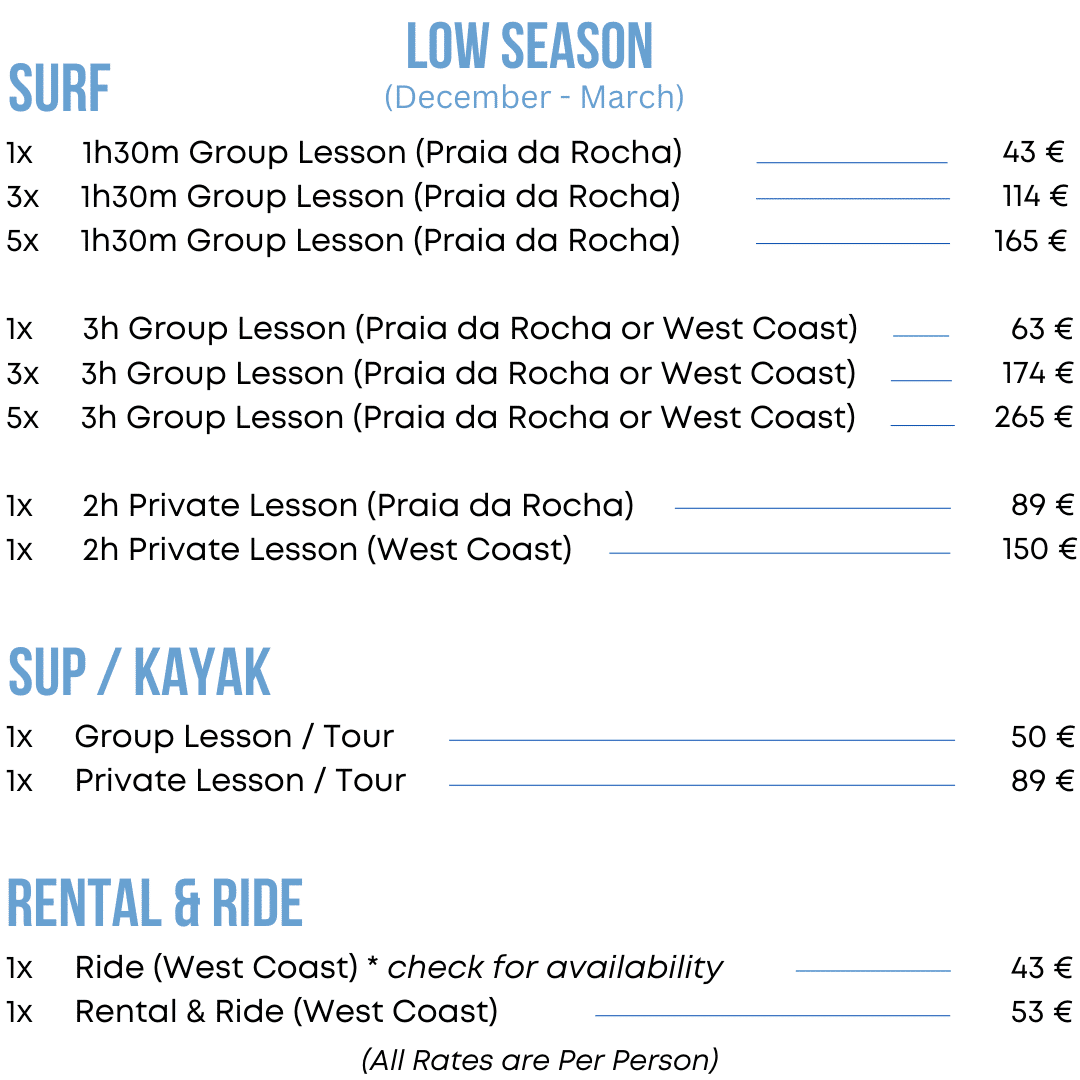 1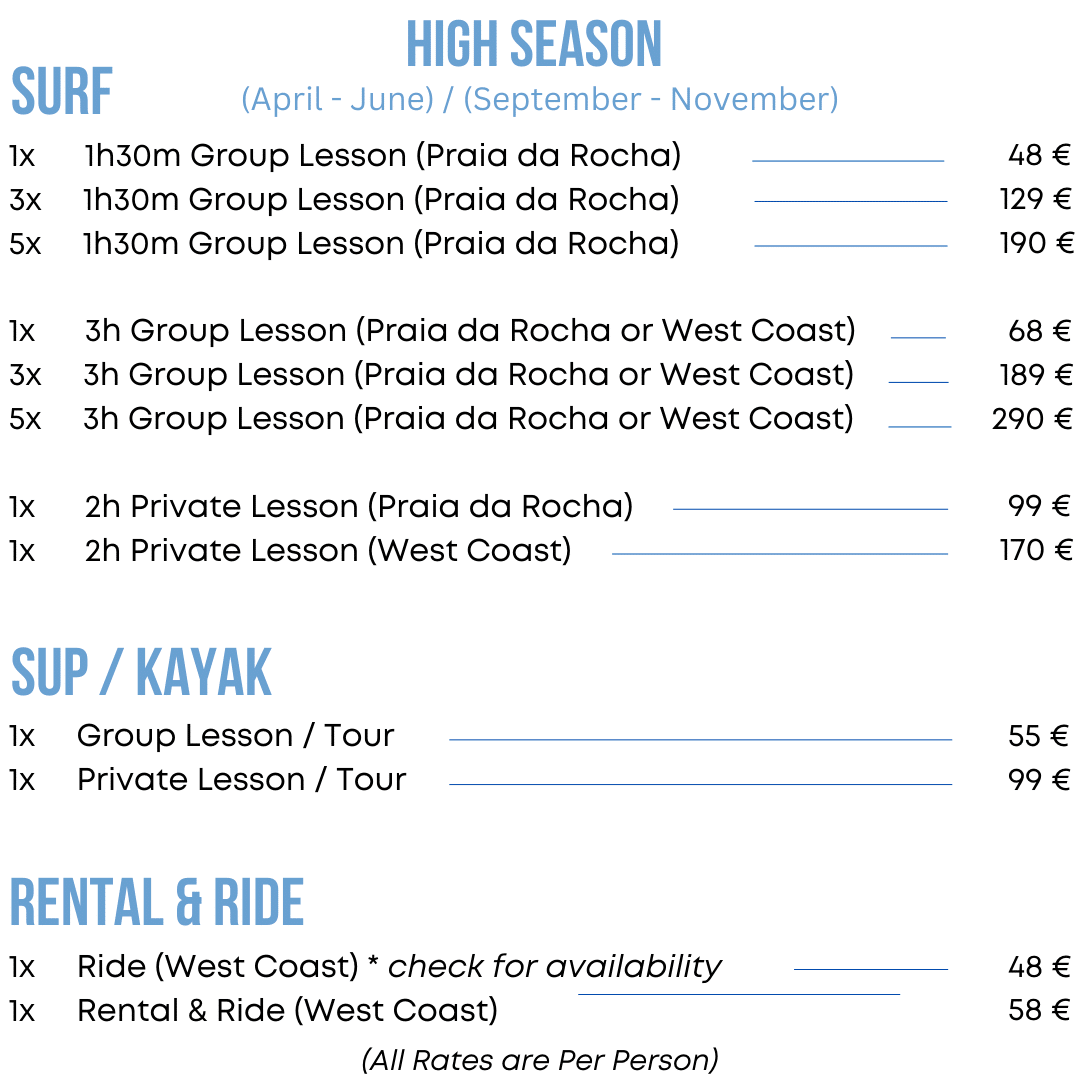 2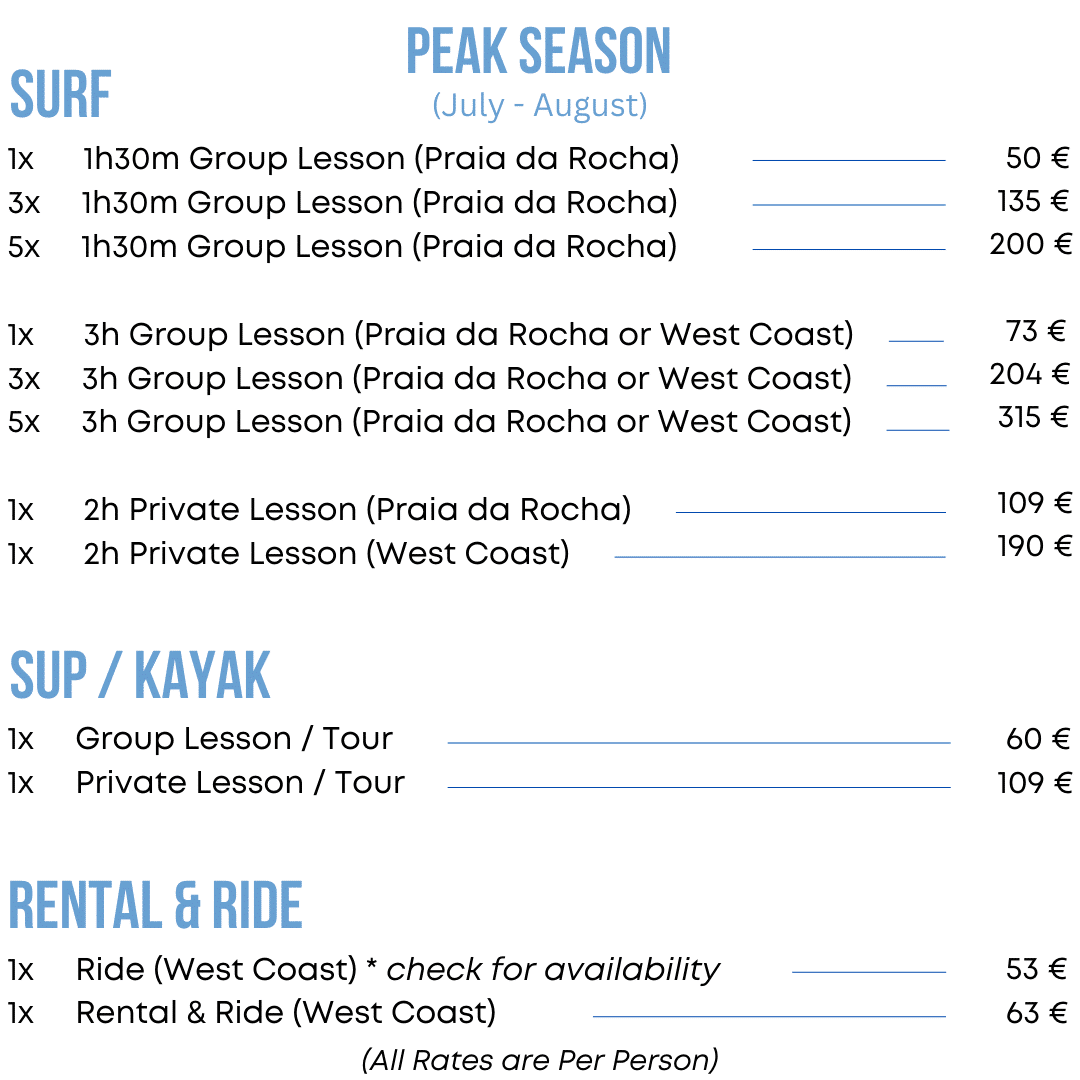 3
Our methodology results from the conviction that the surfing experience can be interpreted by different individuals in different ways, since some people see surfing as a sport, others as leisure and even as a philosophy or lifestyle.
Evolution phases structure our methodology.
Consequently, our lessons are organised according to students' surfing skills, experience, age and surfing goals the teaching method of our surf school is structured according to the ancestral surfing philosophy, dating back to several centuries ago when surfing meant having fun and enjoying nature.
Levels
Our eco surf lessons evolution – to warrant a quicker progression we organise our lessons in a homogeneous way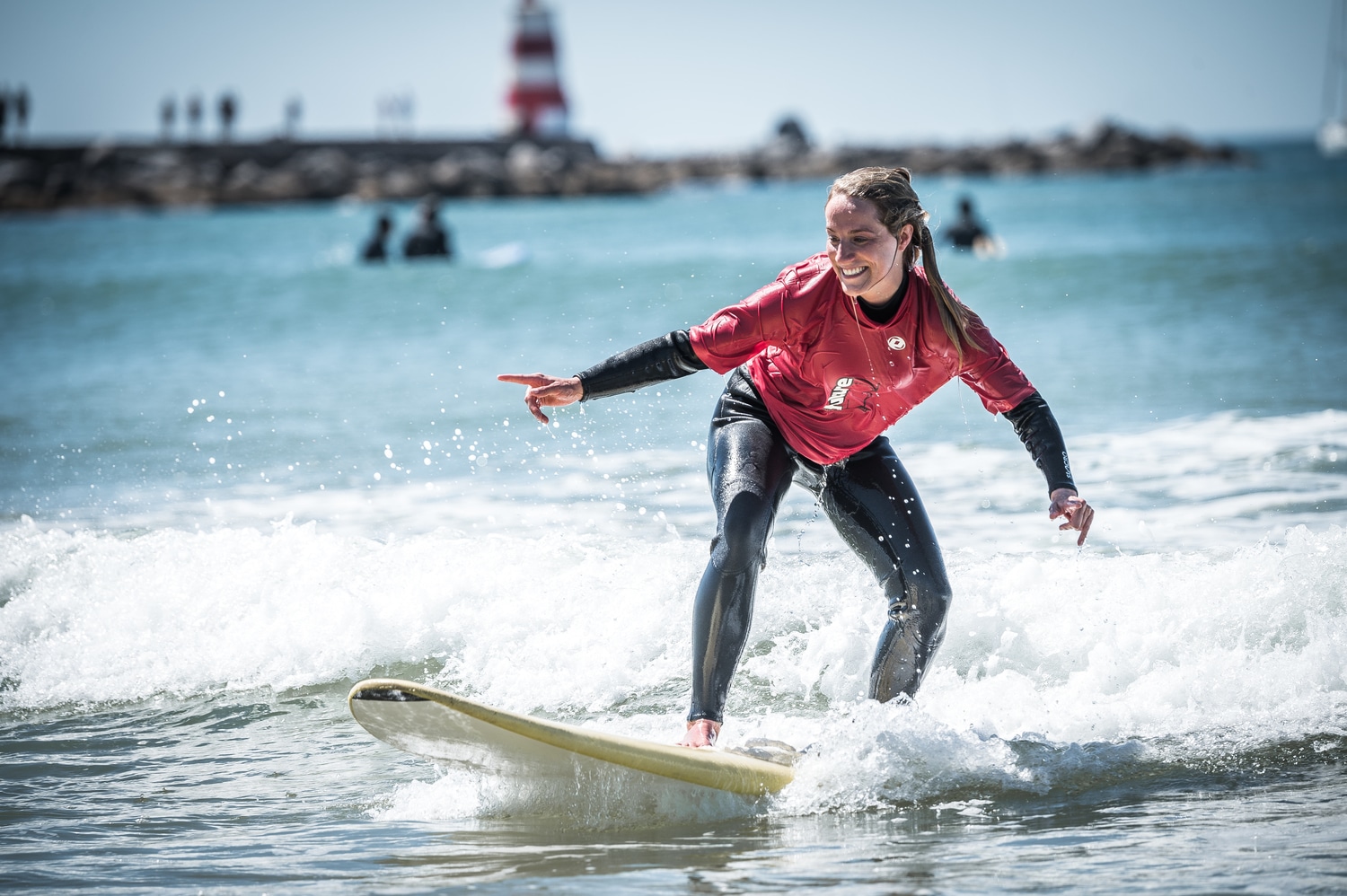 Praia da Rocha, Portimão
Level 1
Initiation (Basic level)
Getting used to the surf equipment
Safety at sea and surf
Basic surfing techniques: positioning, paddling and pop-up
Autonomy while surfing: board control on the inside, choosing small green waves or already broken waves – foams
Basic surfing tricks: balance weight changes, speed up, breaking speed, initial turns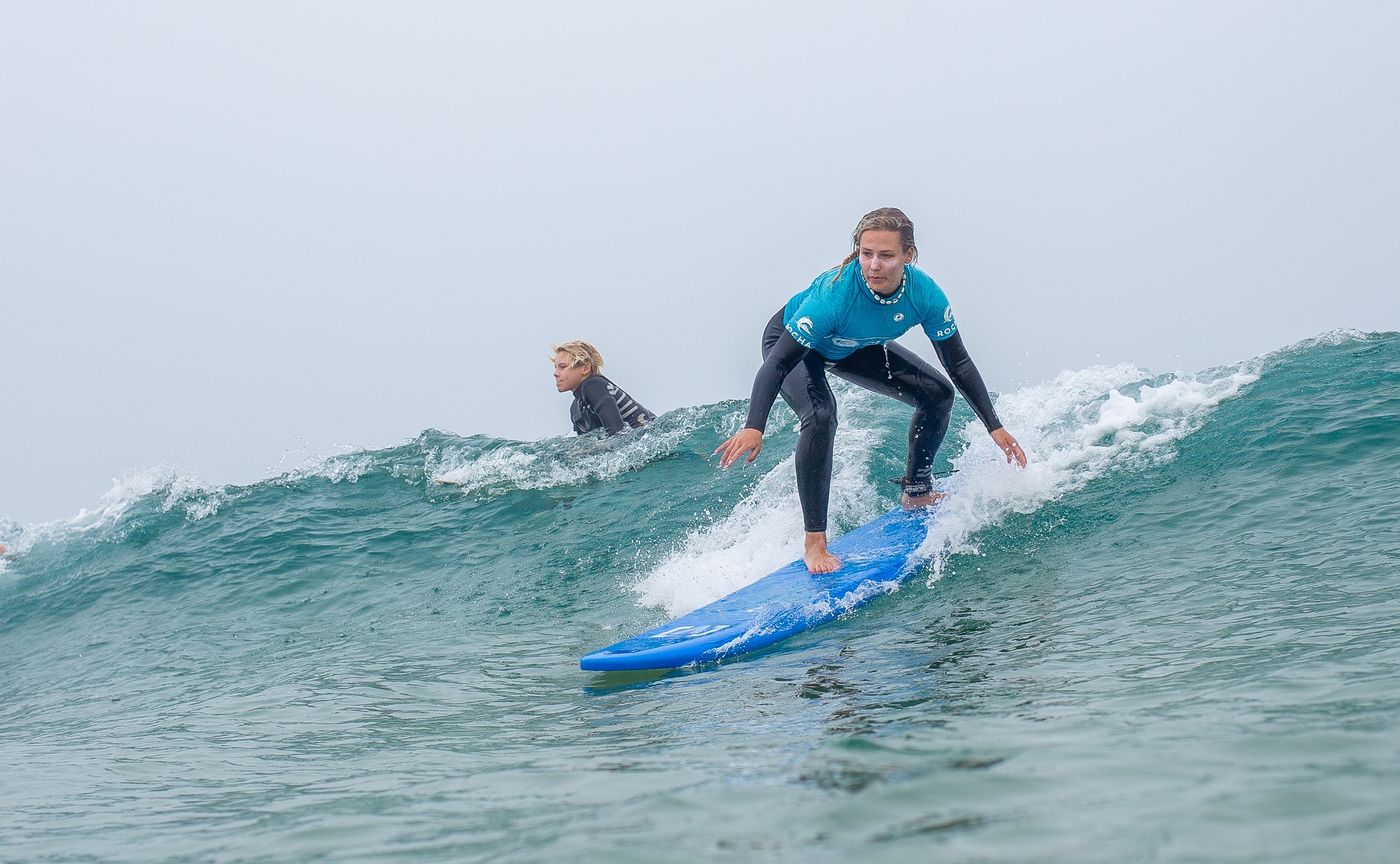 Bordeira beach, Aljezur
Level 2
Improvement (Intermediate Level)
Review of knowledge from the previous level
Techniques on how to get to the outside
Basic rescue techniques
Line-up positioning and wave selection techniques
Initiation to basic surf tricks: bottom turn e trimming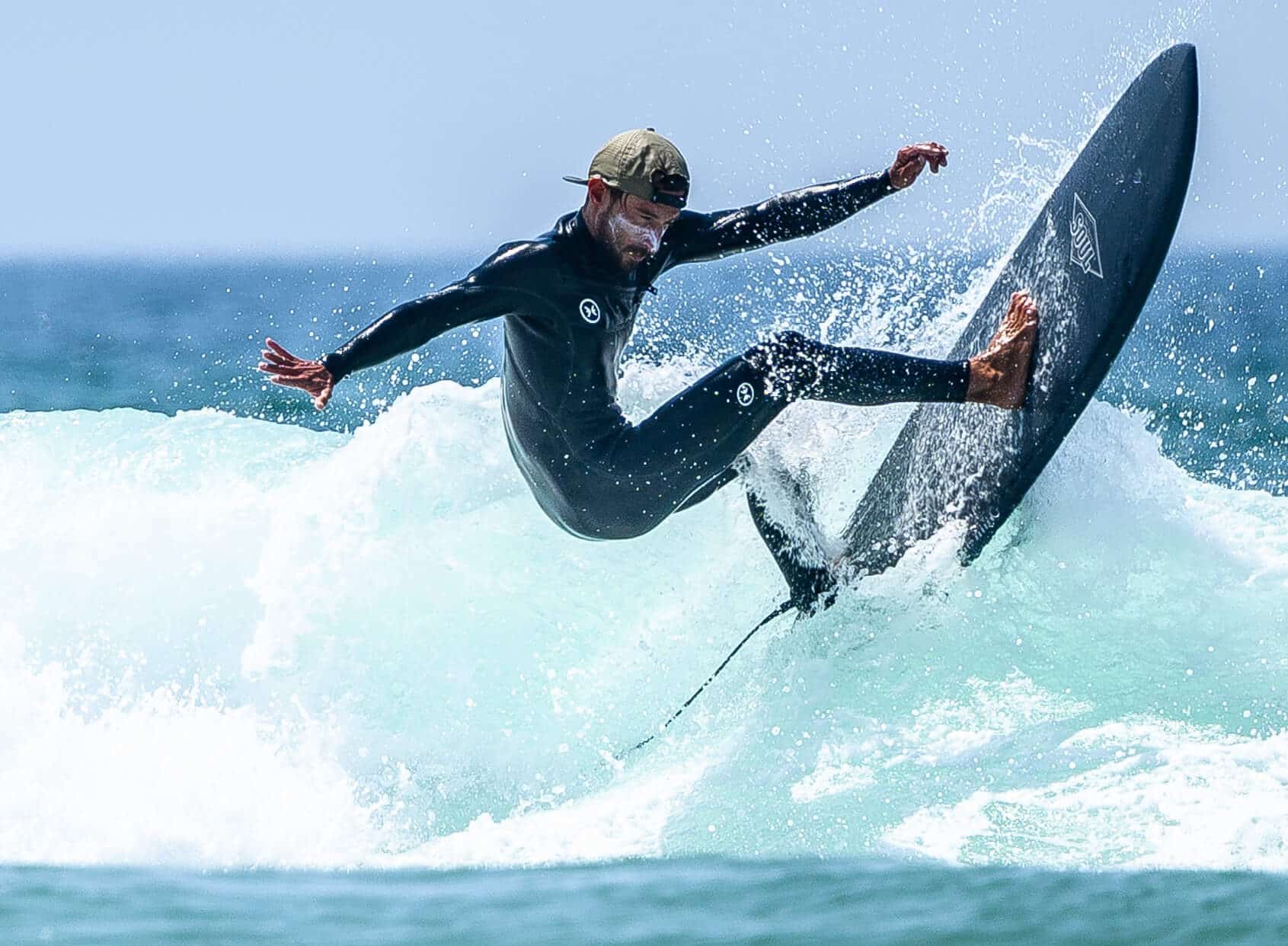 Vale Figueiras beach, Aljezur
Level 3
Performance (Advanced level)
Review of previous knowledge
Linking the different maneuvers according to what the wave asks for
Introduction to intermediate/advanced tricks: floater, cut-back top to bottom and off the lip
Introduction to functional training and complement modalities: Skate, swimming and slack-line.
"Great surf school. The staff is great and the lessons a lot of fun for all ages! Definitely recommend"

Mohartenaic