Surf For All
Over the past 22 years, Future Eco Surf School has been doing continuous yet discreet social work.
Due to some managing, bureaucracy and even social and family obstacles in relation to limiting contexts in which many institutions and families are.
But also because of some distrust, even shame, towards the apparent challenge of putting someone with unique characteristics to surf.
Difficult?? Perhaps, but impossible, not at all 🙂
Fortunately, there is already a very reasonable and increasing number of volunteers to help to bring surfing to those who for various reasons don't have the capacity or opportunity to surf.
There are a lot of the examples of people that we have worked with: young people from socially disadvantaged neighborhoods, children and adults with physical or mental health impairments.
But also long-term unemployed, teenagers and adults recovering from drug or alcohol addiction. Children from the countryside who have never seen the ocean.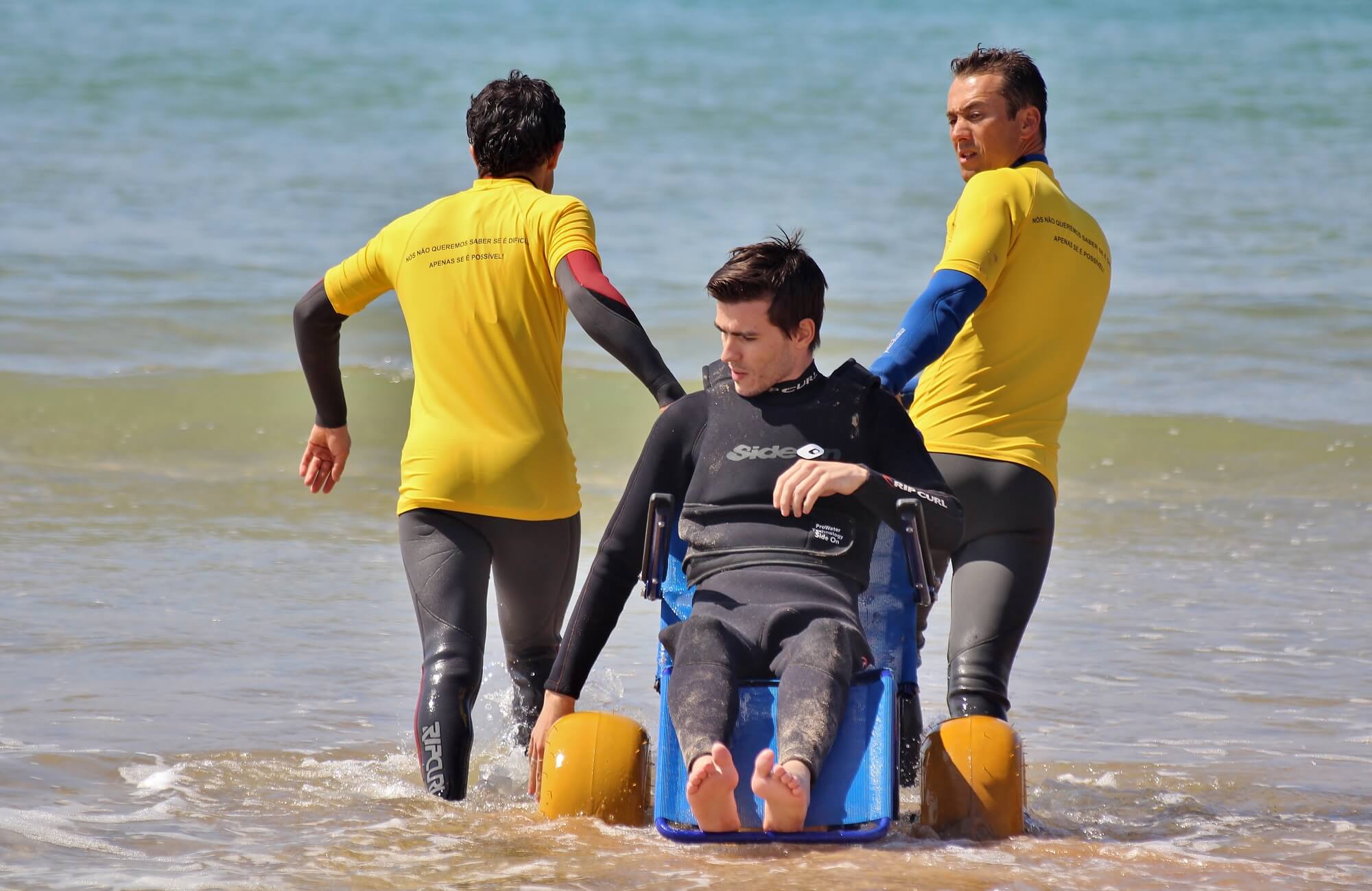 So surfing can actually be for everyone and so it should. Even if only from time to time. Because interacting with nature takes us within, to a place of inner peace, connection, fulfilment and satisfaction.
We should promote these feelings and share them a lot. The reason for this occurrence is that they will contribute to the happiness of more people. Therefore, to a more inclusive and united society around a common good – regardless of personal, social, financial or health background.
It is a matter of having a common human nature. That human nature that "feeds" on healthy learning and interaction with others and with the natural elements surrounding us.
If you are willing to help or know of any project that you would like to see involved with surfing then get in touch with us .
Let us offer someone else this unique experience that is surfing 🙂