Surf
A guide to Algarve Surf Spots
6 of January 2021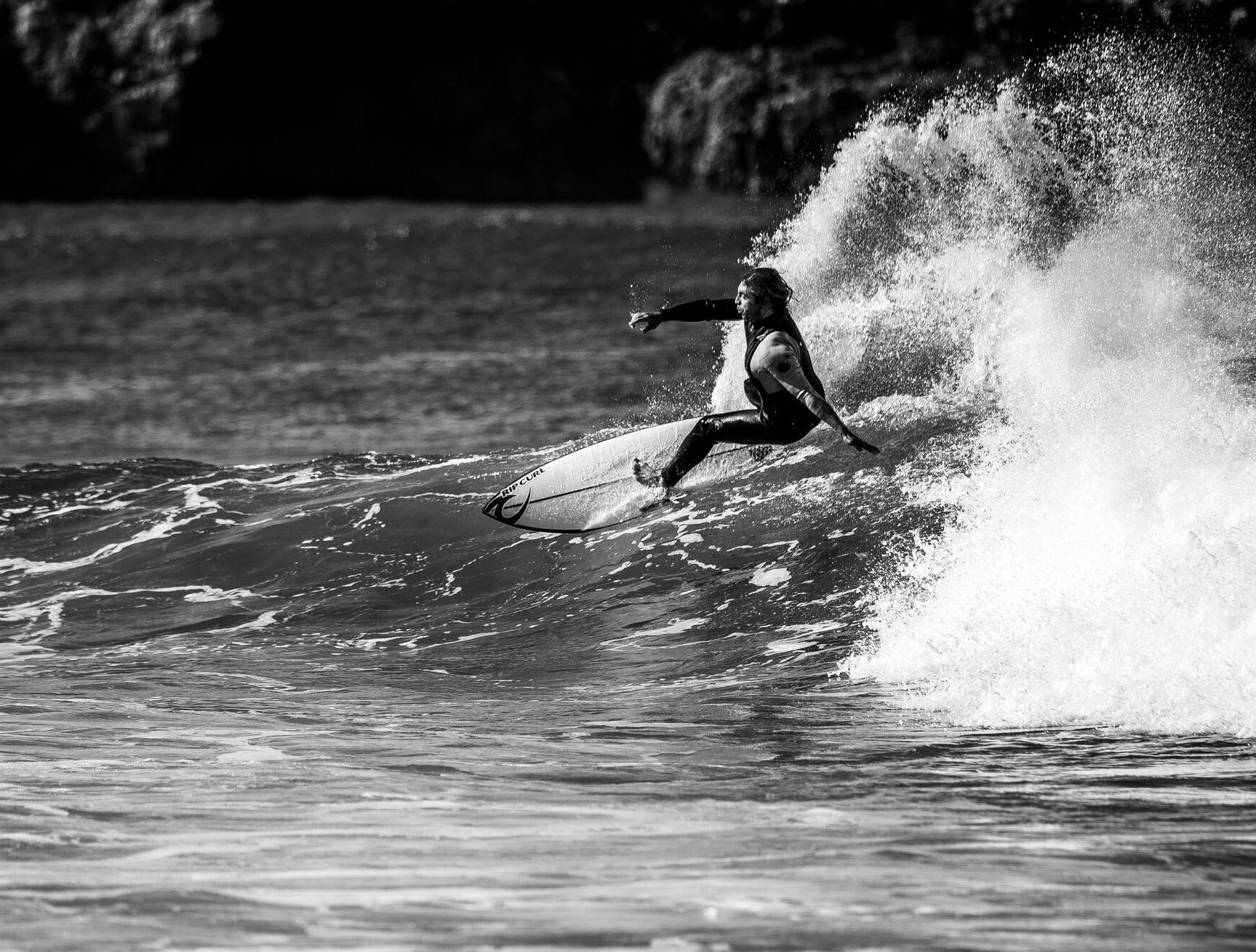 Consider the below guide to Algarve Surf spots, from north to south and from west to east.
If you are looking for where to surf in the Algarve either if you are a beginner or intermediate level surfer.
We will not include a few gems that are hard to reach, difficult to surf or have hardcore local surfers.
This way you avoid the surf spots where you would probably lose your time. So you can go straight to the surf spots that will be easier to reach and to surf.

Odeceixe beach
Beautiful beach, not so crowded. Beach break sandbar with a small river mouth, car parking lot very close by, snack bars and toilets on location.

Amoreira beach
A very consistent surf spot. Beach break sandbar with a small river mouth, crowded by summer. Car parking lot very close by, snack bars and toilets on location.

Monte Clérigo beach
Beach break with a few rocks, strong currents on specific tides, more powerful waves than the previous spots. Car parking lot by the beach, snack bars, and toilets on location.

Arrifana beach
As it's a beach break protected from the main swell direction and predominant wind it has consistently clean surf and smoother waves than the previous surf spots.
When the surf gets big it's one of the few places that still are surfable for the average surfer.
Due to this Arrifana beach is the most popular surf spot around this area and you should expect plenty of crowd throughout the year.
There's even a great right-hand point break that only works on bigger swells and is only advisable for quite experienced surfers due to the exposed rocks and punishing waves.
Expect some walking as there are plenty more cars than parking slots. Snack bars and toilets available on location.

Vale Figueiras beach
Beach break mostly sand but some rocks here and there. Not so crowded, no facilities at the beach (no snack bars, no toilets). There is a small car parking lot by the beach and another one further up the road.

Bordeira beach
The largest surf spot on the west coast so a long walk will mean way more space in the sand and in the water than most of the other surf spots around. Consistent on waves, very exposed to the dominant wind, one snack bar, no toilets, plenty of car parking slots but expect minimum 10/15 min walk to reach the surf spot location.

Amado beach
Consistent beach break, relatively protected from the main wind direction and quite a large beach make it the most popular surf break in the Algarve so expect good waves but also plenty of crowds. There are toilets, snack bars, and lots of car parking slots by the beach.
A guide about Algarve Surf Spots
Cordoama beach
Beach break with some rocks, the most consistent surf spot regarding wave size, has some powerful waves, and often very talented surfers around. Has toilets, a snack bar, a car parking lot right at the beach, and breath-taking views from the lookout from the top of the 100 meters high cliffs

Castelejo beach
Beach break with some rocks, beautiful beach, usually some nice wave formation, a bit protected by the dominant winds. Has toilets, snack bar and car parking lot.

Tonel beach
The most southwestern wave in Europe has a unique location. It´s a beach break with some exposed rocks, has some strong currents on specific tides, and is located in the surf vibe village of Sagres. There is a snack bar but no toilets, anyway it´s walking distance from the village.

Mareta beach
The most western surf spot on the Algarve south coast, it needs big northwest/west swells or small south swells to come alive, has great waves when conditions gather. Located in the heart of Sagres, gets crowded easily. All facilities in walking distance.

Zavial beach
Very famous surf spot on the south coast, the most consistent regarding wave size, waves are powerful and often offer barrels. Expect a crowd of all levels, there are toilets, a snack bar, and a car parking lot.

Meia Praia de Lagos
Very inconsistent surf break except for south swells and especially southeast swells. It works occasionally at the peak of summer and more often in the peak of winter. Walking distance from trendy traveller-friendly Lagos downtown and has a great surf vibe.

Praia da Rocha beach
Besides Zavial is the most consistent surf spot on the south coast, waves are smooth and gentle making it great for beginners and intermediate but not so challenging for advanced surfers. It's the main beach of the 2nd most populated town in the Algarve so it's kind of a surf city itself. It can get crowded on the main peak by the pier but as it's a 2km long sandy beach it can handle plenty of surfers.

Praia da Galé beach
The best surf spot around Albufeira town, it's a mix of sand and rocks beach break. The wave is quite rideable, especially the left-hander. Has all the necessary facilities close by.

Praia da Falésia beach
Nice beach break, especially the left-hander by the pier. It's a short but strong wave. Not very consistent as most of the south surf spots. All facilities close by.

Praia de Faro beach
Expect a long walk to surf the best sandbar location a bit down the beach. It's the closest you can get from the airport as they are side by side make sure to avoid the high tide and score the low tide. All facilities close by.

Praia ilha de Tavira beach
Way better on the low tide, need a local boat short trip to get there, but when it works you might just need boardshorts as by summer and fall it offer some nice warm surf days. One of the most consistent surf spots when the occasional southeast swells come in.

Hope you find the waves of your life, in this Algarve surf guide to find the best surf spots, and remember to play safe, respect the surf etiquette, make friends and share the surf stoke 🙂
Share