Beginner's group SUP lesson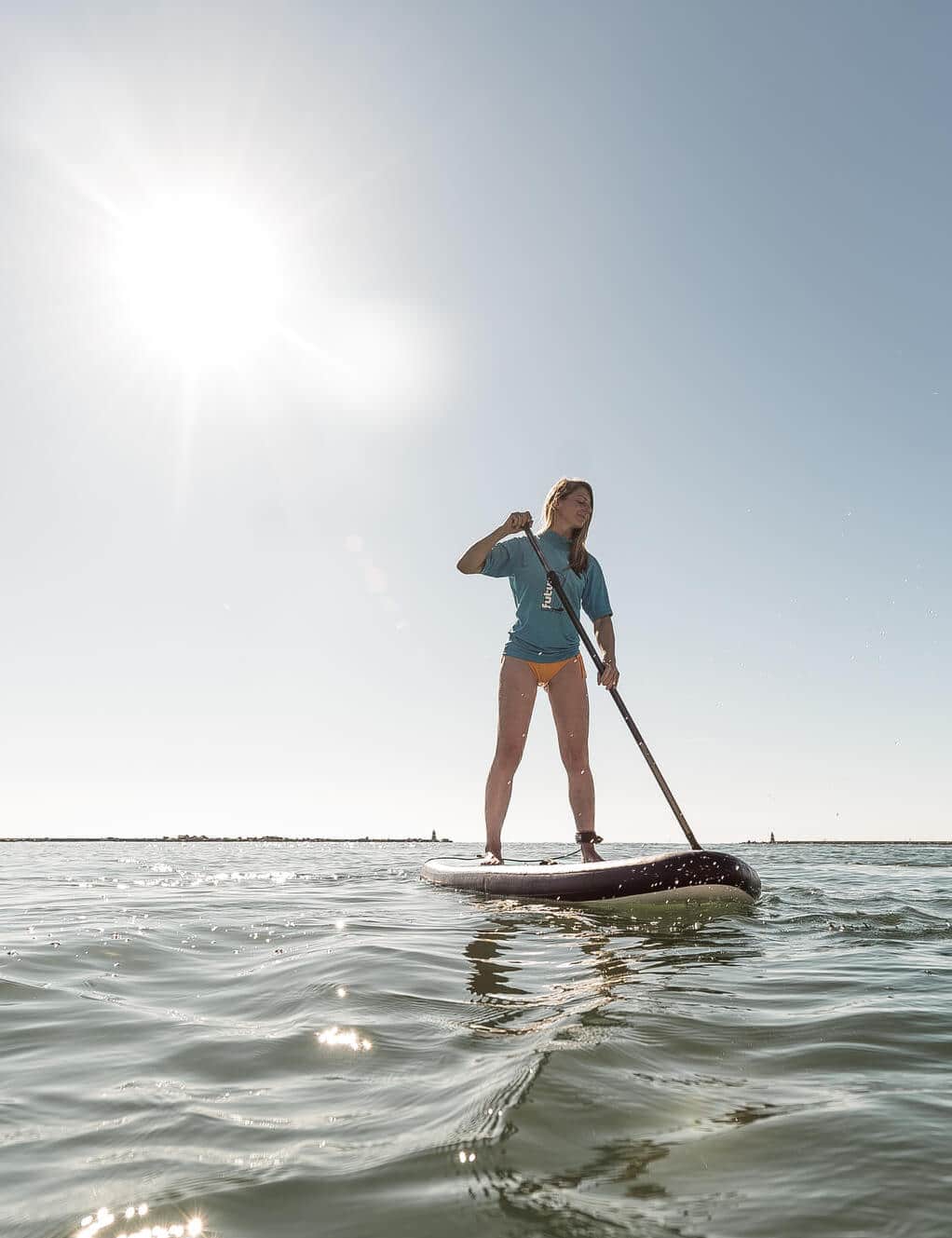 Duration
2 hours of Paddle Beginners Group Lesson
About
Paddle beginners group lesson is an easy ocean activity where you will experience a smooth and rewarding chill out exercise.
If you happen to come to the beach and you feel like doing some SUP we might be an incredible option for you.
Our SUPS are from Honuhele . Honuhele is a Stand Up Paddle brand created in 2013 in the Algarve.
It is a brand that stands out for the quality of its boards produced 100% in Portugal.
The entire brand creation process was developed by OWL, which is a first stage developed naming inspired by the Hawaiian sound and built by two words.
"Honu" is a word that in Hawaiian means Green Ocean Turtle and that symbolizes good luck, endurance and long life, while "Hele" means movement or travel in a clear allusion to the turtle that slowly enjoys its journey, similar to the Stand Up Paddle. OWL was also responsible for the decoration of the brand's various boards.
Included
SUP and Safety briefing adapted to your previous experience
Sand practice with useful exercises to improve your techniques
Tips and corrections and constant coach water assistance
All the required SUP gear, local and experienced SUP coaches
What to bring
Water
Light snack
Swimsuit
A cap or hat.