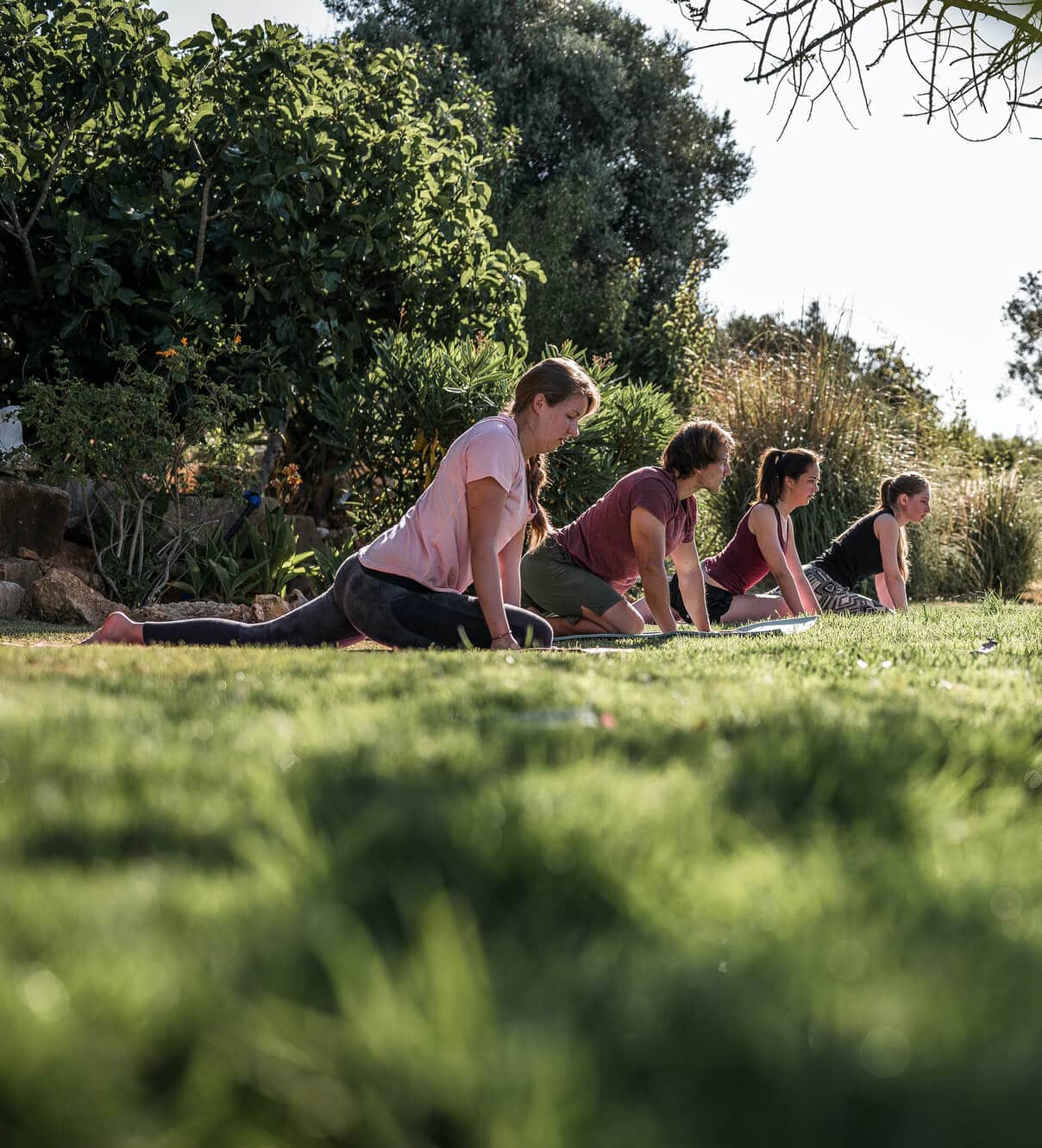 Duration
Yoga vegan retreat Algarve has a duration of 10 days
(10 Yoga lessons + accommodation + food)
60 min lessons
About
Our Yoga vegan retreat in Algarve. It provides the participants with 10 incredible Yoga classes plus accommodation and food, in a beautiful secret spot.
Our Yoga team has 4 certified and experienced yoga teachers from different traditions. Such as Hatha Yoga, Vinyasa Yoga, Iyenger Yoga and Kundalini Yoga. Depending on the teachers and the specific context.
The yoga retreats take place outside the summer season in order to guarantee milder weather, fewer people and a more peaceful environment outside the typical bustle and hustle of summers.
That is to say the privileged time for yoga retreats is from October to May. Yoga retreats take place in Aljezur and Lagoa, both in spaces that privilege contact with nature and relaxation.
Each retreat focuses on a specific theme. Each theme can include extra yoga activities like surfing or sup or rock climbing or other personal development practices.
All yoga retreats have a conscious, natural, vegetarian or vegan diet in common.
Most importantly a yoga retreat as its name implies is an opportunity to withdraw from our busy and often automated routine. For a period of time and space where we allow ourselves to let our guard down, stop trying to control everything we interact with and simply being what we are. Also remembering how easy it is to be well with ourselves if we listen to each other, if we take care of ourselves, if we uncomplicate and if we reconnect with the source that is in us and in the nature that surrounds us.