SurfSustainability
4 essential features of sunscreen
14 of June 2022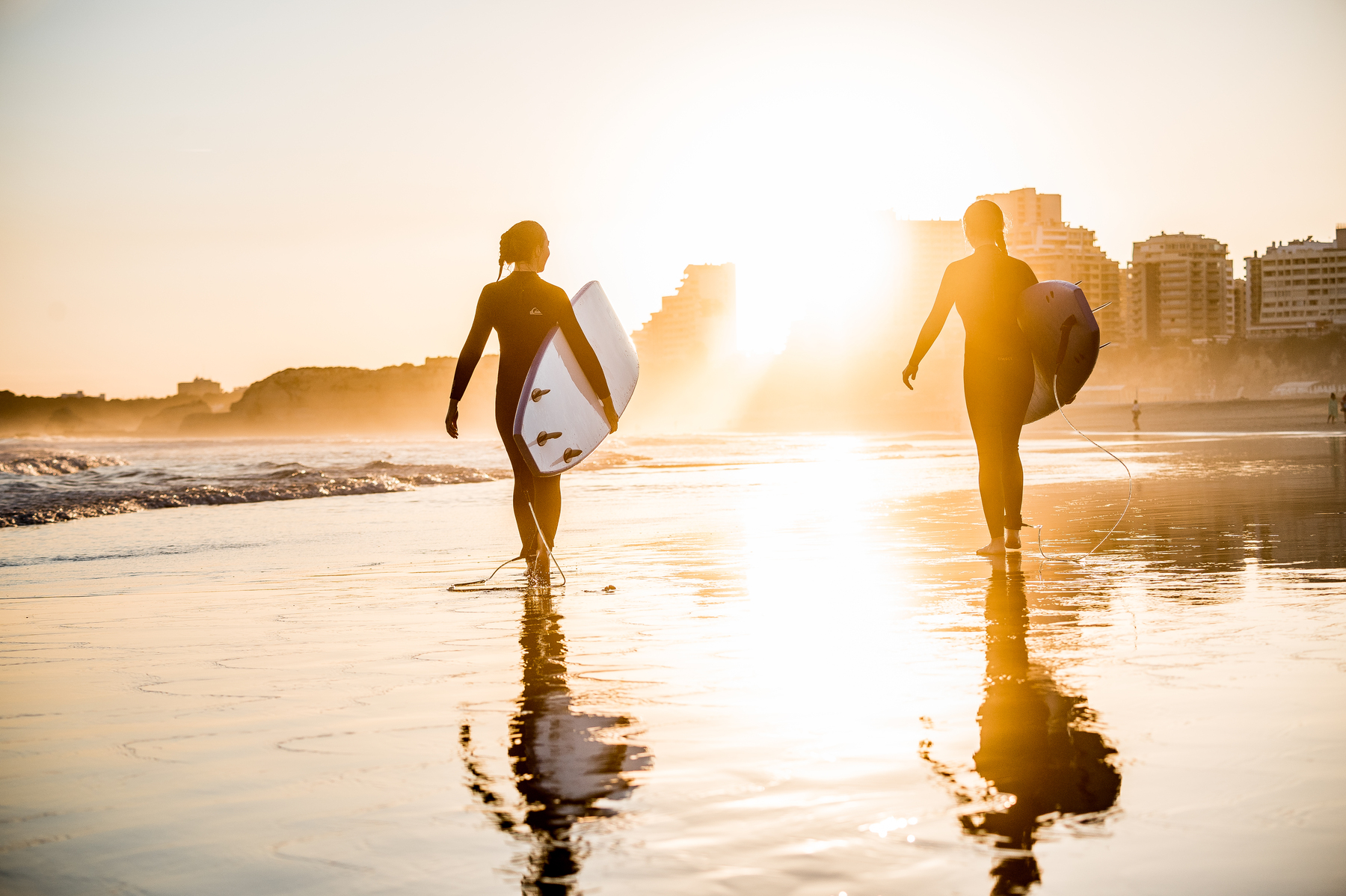 Protect from the Sun and Protect the Planet.
The use of sunscreen is essential for the protection, hydration and prevention of skin diseases.
However, it is important to mobilize all the information to understand that they can have a major negative impact on marine ecosystems.
Over the last few years, the effect on marine organisms of different substances and chemical compounds present in creams has been studied.
Several of these compounds have destructive impacts on marine life, due to their toxicity and the presence of chemical agents harmful to living beings.
These effects, such as:
Decreased fertility in female fish
Damage the reproductive and immune systems of certain marine species, as well as causing deformities in juveniles
Harm the process of photosynthesis of seaweeds
Accumulation of toxins in the tissues of marine mammals (eg dolphins), with possible transmission to offspring
Coral bleaching (leading cause of death)
Every year, we release around 25,000 tonnes of sunscreen into the oceans, equivalent to around 1L per second.
It takes about 20 minutes of swimming for 25% of the components of a sunscreen to be released into the seawater.
To align our philosophy and vision with the preservation of the environment, we take into account the materials we use. For this, at Future Eco Surf School we adopted the use of the Eq-Love Sunscreen model.
This protector is more environmentally friendly and has a reduced impact on marine ecosystems:
100% made from natural ingredients
Non-toxic to the marine environment
Filters made from 100% natural minerals
Water resistant formula with low dispersion
Ideal natural (chemical) formula … respecting your Health and the Environment!
Share