AdventuresSurf
5 reasons for your company to choose surfing as team building!
16 of March 2023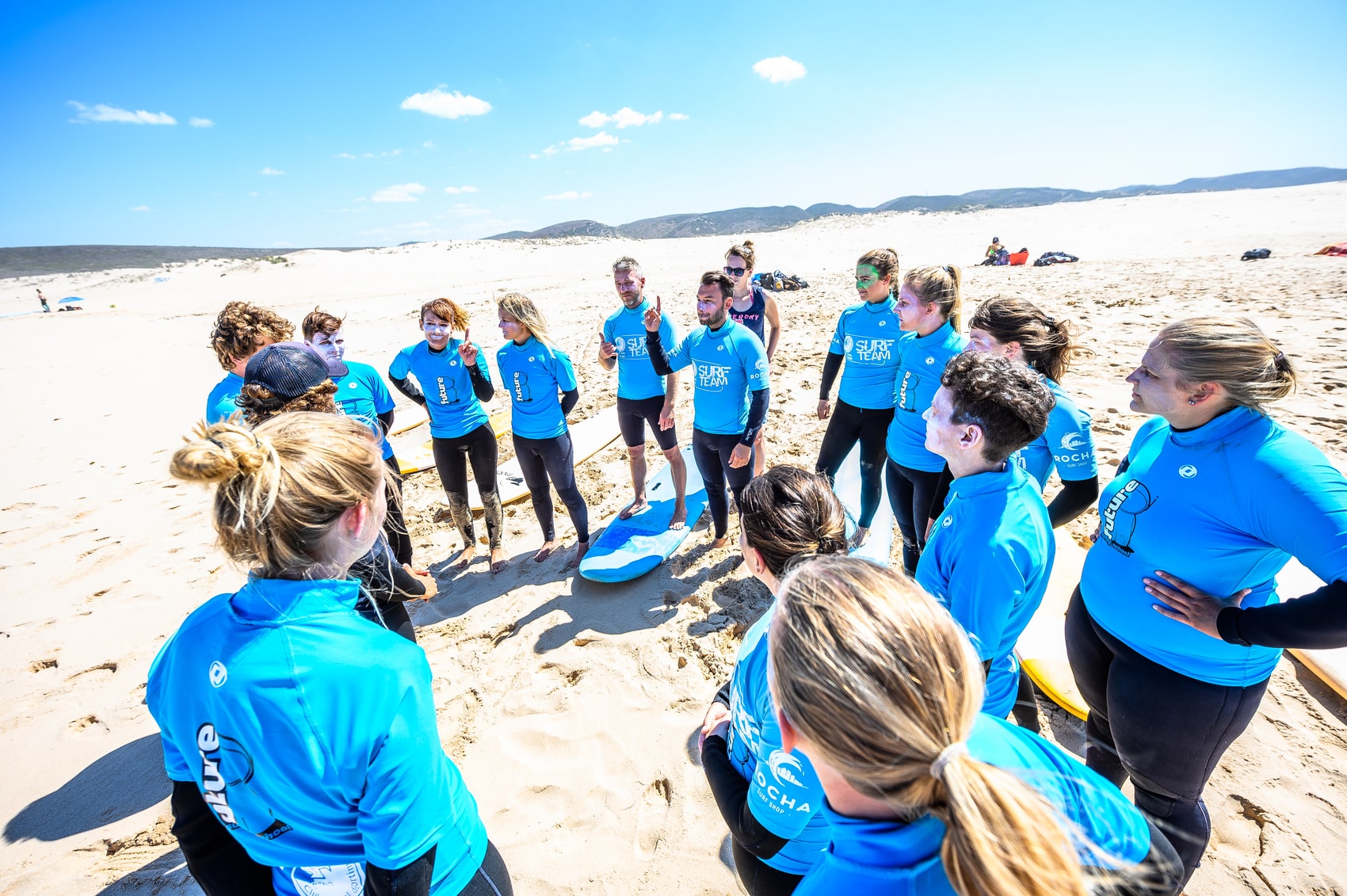 Nowadays getting very popular by companies that in order to have good vibes in between colleges , they organize team building gatherings.
What would be the best choice? Well, what could be more special than a surf experience? In this article we give you 5 reasons to vote on surf. 
1. Surfing is fun
The most simple reason why you should do surfing is that surfing is actually fun. Playing with the waves on a floating board will bring you back to childhood.
Riding a wave, being one with it and keep on trying will put a smile on your face. Bring along your friends, share the laughs and enjoy life together.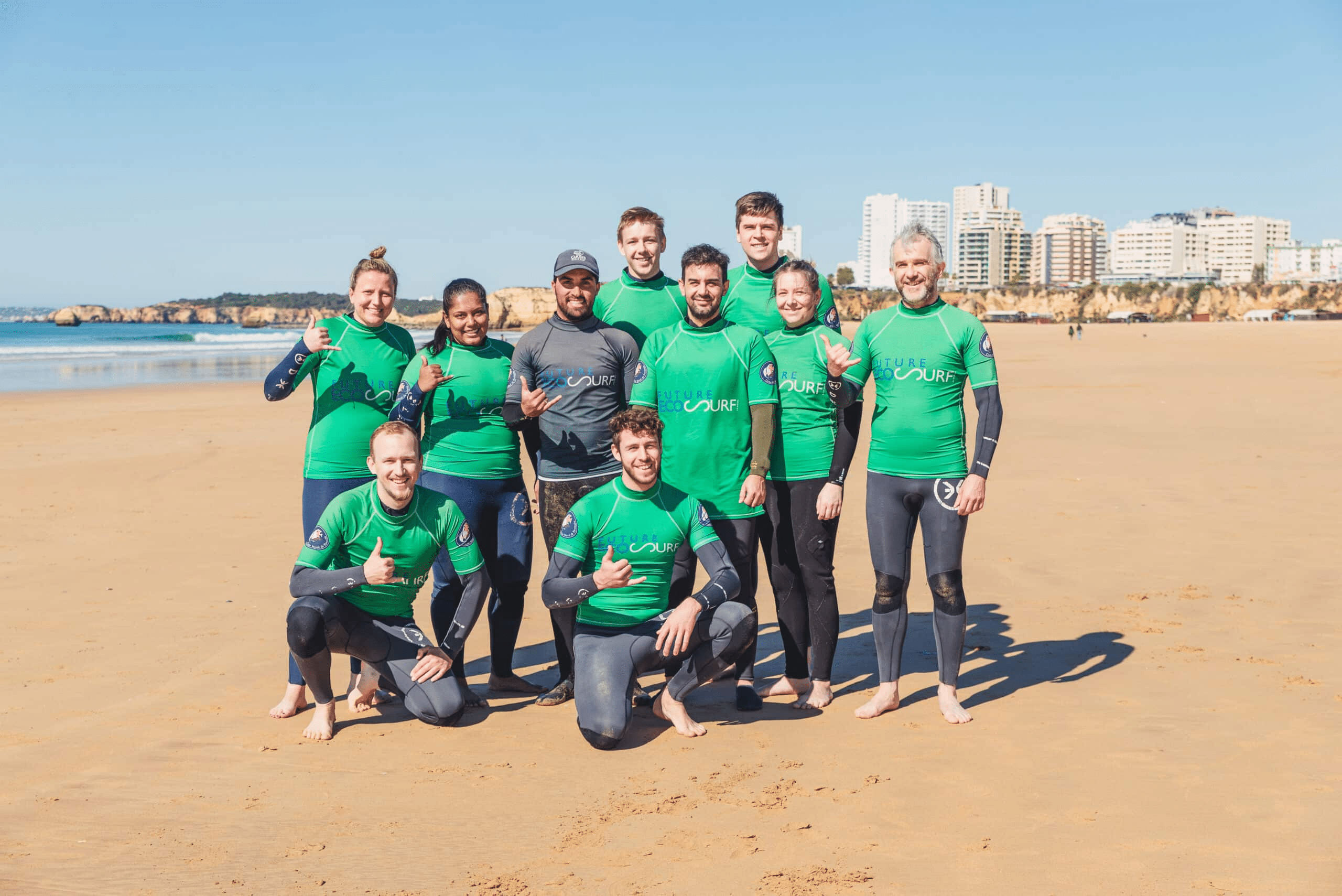 2. It's challenging
It is definitely one of the most difficult sports to master because of the constant adaptation to the conditions. It requires 100% of your focus .
In a surf session many times you fail, you fall into the water, waves are breaking on you but after all the hustle once you catch a ride, the reward is fantastic. "Man needs his difficulties because they are necessary to enjoy success" – A.P.J Abdul Khalem
3. Makes you fit
Who said that a team building cannot be a healthy experience? Instead of going out for drinks or a heavy dinner you can choose to challenge your body and might pick up some healthy habits later on in your life.
Surfing is not just a great cardiovascular exercise which keeps your heart fit but with its constant movements that it requires , exercises all muscle groups in your body.
Surfing is especially good for strengthening the core so for those who spend lots of time sitting in an office this can be a good solution to prevent back pain and correct a bad posture.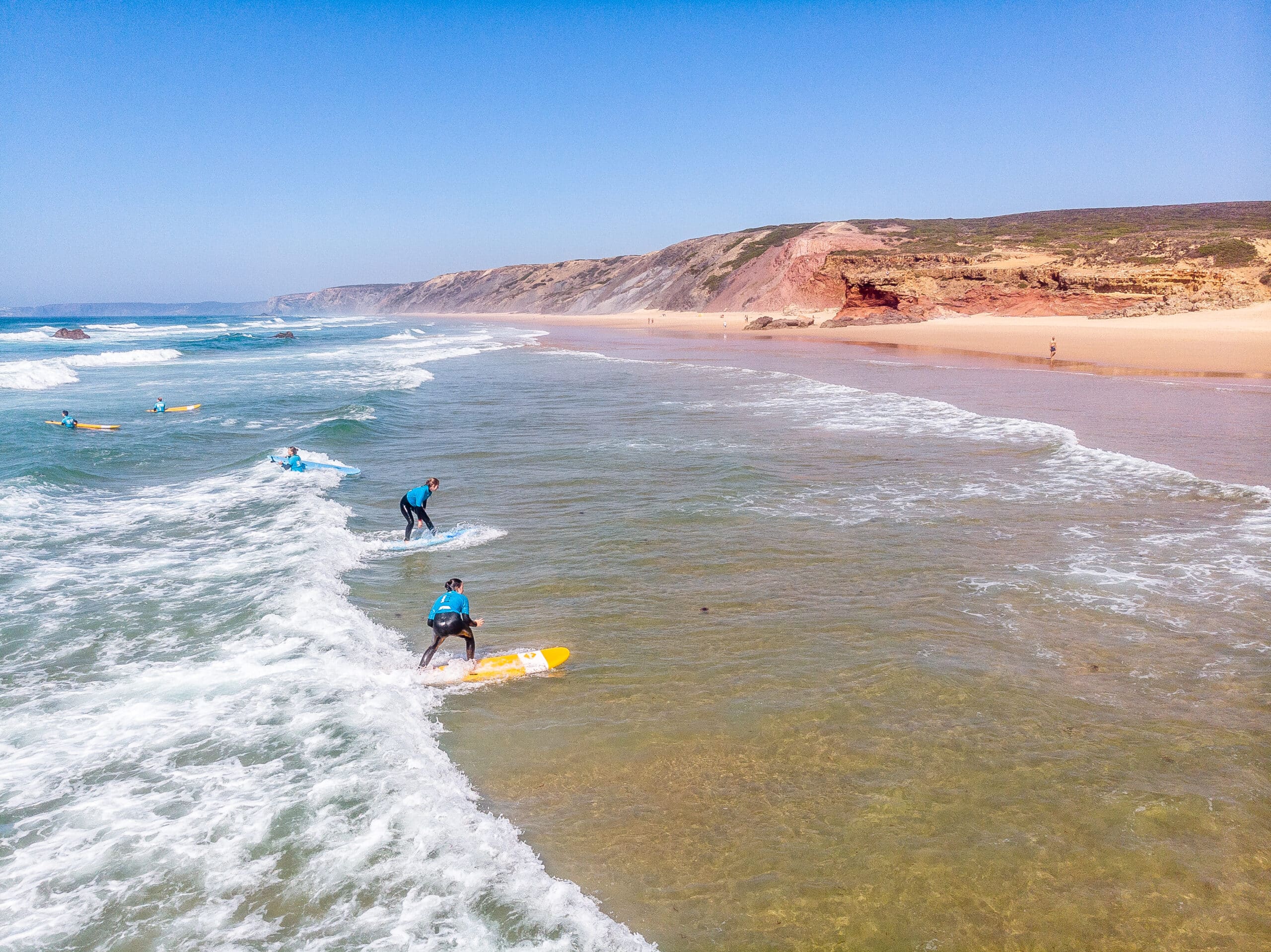 4. Enjoy nature
Unlike many other sports surfing is happening in mother nature. So you can enjoy all the elements around you.
You can feel the warm sand in between your toes, the light ocean breeze, and the sun rays on your skin. 
Enjoy the benefits of them and store some vitamin D for your gray days. Make sure you are using the right sun protection and that you pick an eco-friendly product!
5. Makes you calm
The sound of waves has been proven to relax the mind so as the blue color itself which will surround you during surfing.
You cannot reach calmness until your mind chatter and your body feel the need to keep on moving. After a well done surf session your body and mind will only allow you to relax and breathe.
You will arrive in a perfect state of calmness and start to appreciate the present moment.
Share