Plastic Mitigation: Go Single Use Plastic-Free or Go Home
The Plastic Mitigation Strategy was one of the first actions we took to reduce single use plastic.
Plastic is everywhere, in our stomachs, in the sea breeze, in pristine mountains air and in the deep sea. Certainly, it helped build today's world, but single-use plastic? Their time has passed.
The amazing places where we wouldn't expect to find plastic
We're not doing this (only) for the thrill. Though we're having a good amount of fun turning this 22yo young adult surf school into a more sustainable business.
We recognise that it is a little plastic in every little thing.
It's on our phones and our laptops, our shoes, our clothes, our vans, our surfboards and our sunglasses.
And that pre-cooked meal we buy after that surf sesh because we're just too hungry? Yeah, there's plastic in there too.
The truth is that without it, life as we know it today would not be the same.
Because of electronics, mobility, medicine, you name it… Perhaps putting it the other way around would make it easier: where is there no plastic?
Anyways, we do believe there's unnecessary plastic, and you probably do believe the same too, right?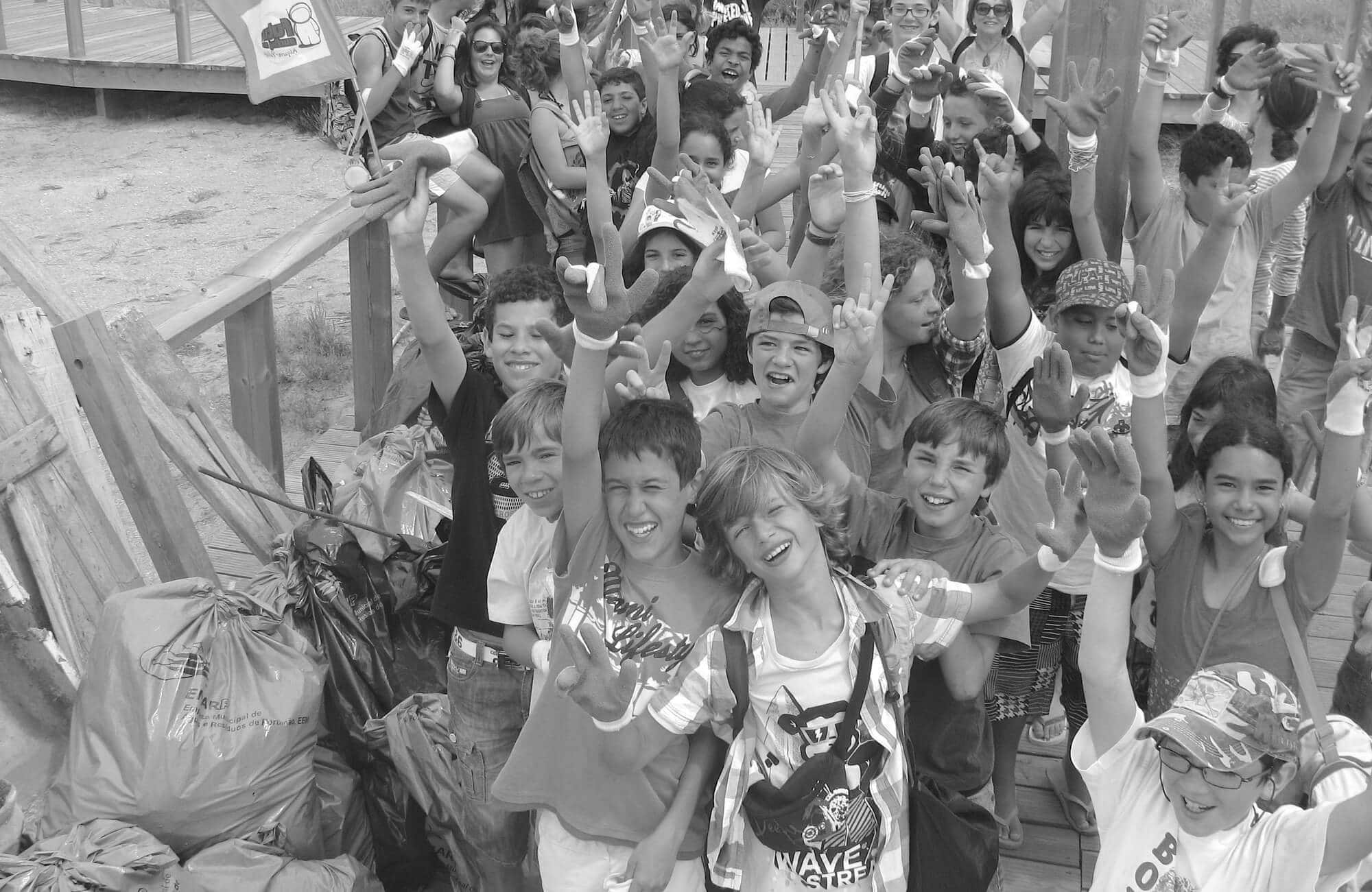 Tackling single-use plastic, a plastic mitigation strategy
That's why we're focusing on creating the conditions for our staff, our customers, friends, partners and whoever comes to make us a visit – we love visits! – to leave single-use plastics behind.
We've installed a water filtration system that provides free quality water at our facilities.
And as we're selling reusable stainless steel water bottles that can be (nearly) infinitely refilled, there's no need to get that PET plastic bottle.
Plus, we're also changing the products we have on store shelves to plastic-free ones. How amazing is that? Join us in this adventure.